Amchadi Thevan's old tomb at Amchadi Thuruthu near Pothotta in Kochi. , photo credit: Tulsi Kakkat
The District Congress Committee (DCC) is paying its rich tribute to Amchadi Thevan, a Dalit freedom fighter who played an important role in the Vaikom Satyagraha, by renovating his memorial and dilapidated house at Amchadi Thuruth, which is situated on the Vembanad Lake. There is a small island. Poothotta here.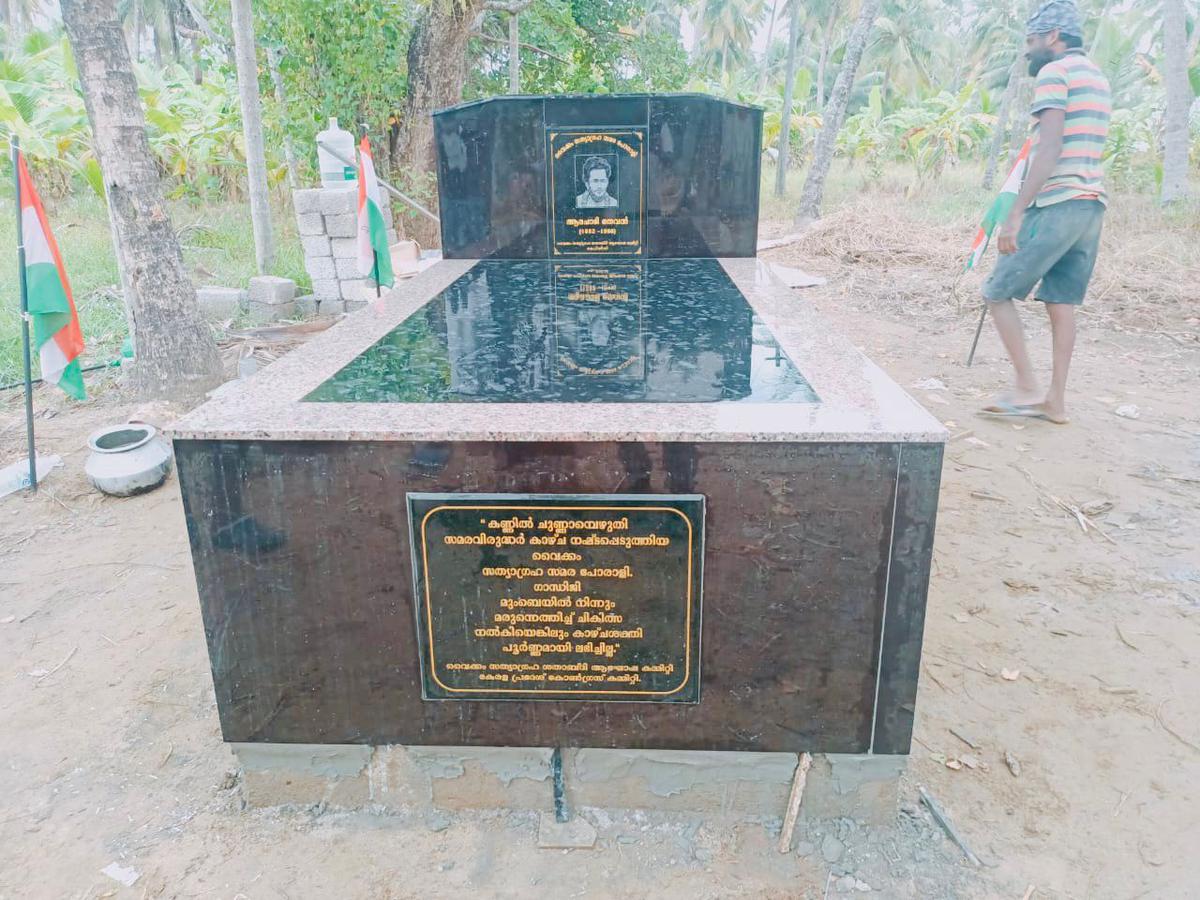 Amchadi Thevan's tomb was renovated by the Ernakulam District Congress Committee.
This is part of DCC's efforts to remember the freedom fighters on the occasion of the centenary of the anti-caste struggle. Thevan's house and his mausoleum had been lying in a deplorable condition for a long time. The monument was found desecrated last month, prompting the Ernakulam unit of the Congress party to intervene. It was also alleged that people living nearby had tried to encroach on the 20 cents.
"The tombstone has been carved, and we had laid granite as part of the restoration work. Renovation of the tiled roof house, which was in a dilapidated condition, is in full swing. DCC expects to complete the work within a month," said DCC president Mohd Shias. "We have taken steps to remove the encroachments. A walkway has been set up for the land through Thevan's daughter's nearby 62 St," he said.
The Dalit leader had worked closely with Satyagraha leaders TK Madhavan and KP Keshav Menon. Thevan, who supported the Congress, was attacked by goons hired by upper caste leader Indanthuruthil Namboodiri. Later he was arrested and tortured.
According to historians, his residence on the island was destroyed by members of the upper caste after his return from prison in 1925. It was Madhavan who helped him secure about an acre on the island.