Imran Khan
's sudden activity on social media has left his fans wondering whether he is getting ready for his comeback in films. He recently shared a few BTS pictures from his 2010 film Break Ke Baad with
Deepika Padukone
and recalled how he enjoyed making it. And now, Imran has thanked his fans for making him realise that he was paying too much attention to negativity instead of the love he was getting.
He shared a few notes on his Instagram Stories and clarified why he started sharing his past moments all of a sudden. "If you're wondering why I'm looking at the past so much… it's because I'm reshaping my relationship with my films. To be clear, I'm not blaming anyone for anything: all opinions are valid, and not everyone will like the same things… that's normal. Unfortunately, at the time, I was only able to look at things from a negative mindset. As such, here is how I remembered Break ke Baad," read his post.
Imran then shared screenshots of several negative reviews of Break Ke Baad. In his follow-up story, he mentioned, 'That was then' and then shared screenshots of his fans in the next story talking about how they enjoyed the movie and its songs.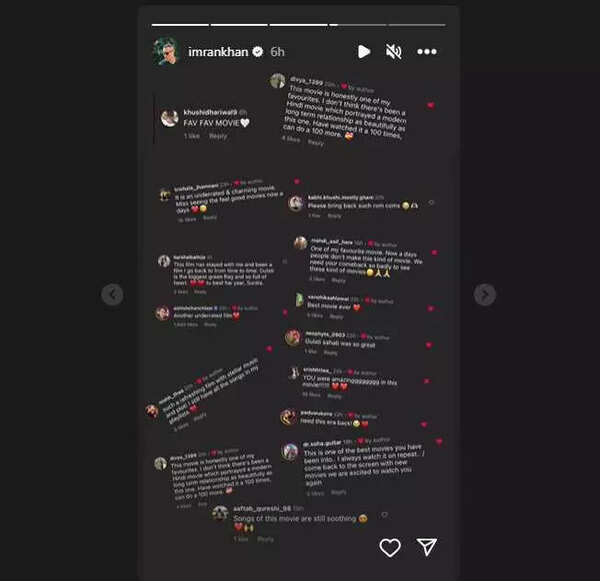 He then concluded with a note which reads, "And here's where I realize my mistake; I paid so much heed to the voices that hurt… and I never valued the voices that loved. What a fool. I won't make that mistake again. Thank you all for helping me change my perspective."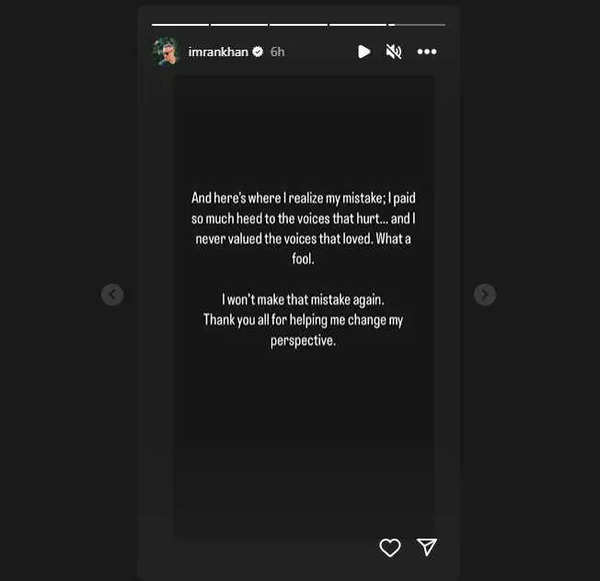 Imran was last seen in his 2015 film Katti Batti opposite Kangana Ranaut. Since then, he has been away from showbiz. If rumours are to be believed, Imran is in talks with Jaane Tu Ya Jaane Na director Abbas Tyrewala for an OTT spy drama action series. However, there's no official confirmation on the same.